Welcome
At Garden House in Ipswich you will find one of the most forward thinking and progressive nurseries, combining traditional good service and the highest quality of childcare.
We are perfectly located in Ipswich town centre, in beautiful historic buildings with an enclosed walled garden. We have three exclusive rooms for each of the age groups to ensure that your child will feel comfortable and confident with all of their individual needs taken care of.
We offer Full and Part Time, sessional day care. And Early Years & Two-year-old Funding, Term Time, for those children entitled to it and subject to availability.
Please contact the nursery for current availability or to arrange an appointment to visit us!
At Garden House you will find us to be...
Professional...
Garden House prides itself on offering professional childcare in a homely environment. As a policy, we only employ qualified staff to be included in our staff to child ratios.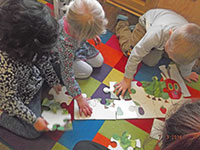 We believe that working with parents is vital to helping us provide excellent childcare and our staff take time to discuss, explain and adapt any aspect of your childcare.
Experienced...
Garden House has been under the same family ownership since it opened in 1995. All of our staff are fully qualified and receive training for their continuous professional development. We have a well established management / leadership team - all of our Senior Staff have been with us for over 5 years and both the Nursery Manager and Deputy Manager have been at Garden House for 11 years!
A home from home...
Garden House has always been family owned and we aim to create a pleasant and homelike feel in our nursery.
Friendly...
All staff at Garden House understand the importance of a warm welcome and consideration towards the needs of children and parents alike.
Perfectly located...

We are situated right in the centre of Ipswich in beautiful historic buildings with a walled garden. We are also in easy walking distance of the library, museum and parks.
Conscientious...
Garden House has had an ecologically friendly policy running since 1997. We use real nappies, make our own baby / children's foods and have a comprehensive recycling scheme. We even have our own wormery to compost our food waste.
Reassuringly small...
Garden House offers small and exclusive rooms for each of the age groups to ensure your child will feel confident and relaxed, with their individual needs taken care of.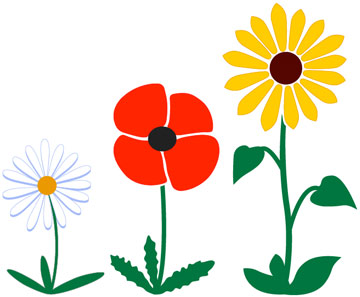 Daisies Room - under 2s, Poppies Room - 2yr olds, Sunflowers Room - 3–4yr olds.